​​​​​

Dear Guest,

Thank you for visiting The Spirit of Christ Church, Inc. Our prayer is that you receive an immediate word today that will propel you to a closer relationship with God and carry you through out the week.
​
We invite you to attend our weekly Bible Class for a deeper study into the word of God. Please consider returning to fellowship with the SOC family again in the near future...we would love seeing you again!

​We Are Better Together,
​Bishop Paul K. Glenn
​Senior Pastor Marsene Glenn
​The Spirit of Christ Church, Inc. Newsletter Saturday, June 3
, 2023
2023 THEME
"GATHERING SOULS FOR CHRIST"
LUKE 14:23​
​
MM
​
​​
Sunday, June 4, 2023

​
​​


SOC Safety & Weekly Updates
​At our church, we are now
​mask-
optional. Temperatures and hugs are also optional. Please ​respect those who ​choose to continue ​to mask ​and elbow bump ​-Ask ​permi-
​ssion before hugging individuals. Hand sanitizing should ​be continued by ​​all. ​We encourage individuals ​with chronic diseases to consult ​their medical providers when ​deciding about masking.




​​
​SAFETY FIRST
​​Anyone who knows they have corona virus or symptoms, please stay home.
​​

​​​​​​​​​​Word of the Week



Pentecost



​​the Christian festival celebrating the descent of the Holy Spirit on the disciples of Jesus after his Ascension




​




​

​
​​​​​​​​​​​​​​​​
​​
​


​​​
Keep In Mind

26 But the Advocate, the Holy Spirit, whom the Father will send in my name, will teach you all things and will remind you of everything I have said to you.
​John 14:26​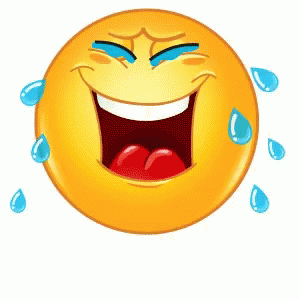 Laughter Is Good Like A Medicine!
Where lives are transformed by teaching the Word of God!

​

Breaking News - Jesus Christ Is Coming Soon - Be Ready
​



​
​Bishop Paul K. Glenn 6/9
Brother Langston Hughes 6/17​


​​

​​Remembering You On Your Special Day!​
When the day of Pentecost came, they were all together in one place. 2 Suddenly a sound like the blowing of a violent wind came from heaven and filled the whole house where they were sitting. 3 They saw what seemed to be tongues of fire that separated and came to rest on each of them. 4 All of them were filled with the Holy Spirit and began to speak in other tongues[a] as the Spirit enabled them. ​​Acts 2:1-4
Rejoice always, pray continually, give thanks in all circumstances; for this is God's will for you in Christ Jesus. 1 Thessalonians 5:16-18